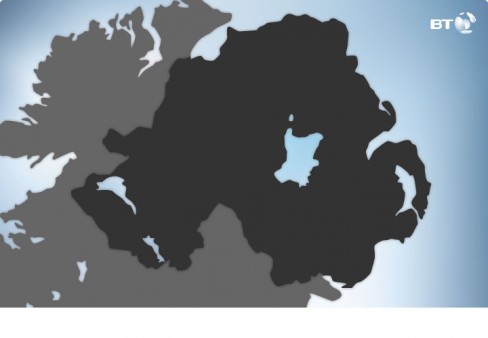 Announcing their financial results today, BT Ireland has also revealed that their roll-out of fibre broadband has now reached three-quarters of all premises in Northern Ireland, and that Derry/Londonderry has become the first city in the UK to have all telecoms cabinets upgraded to fibre.
BT Ireland's financial results relate to the periods of second quarter and half-year to September 30th, 2011. In the second quarter to September 30th, group revenue has increased by 2% to £4.894 billion while in the half-year to September 30th group revenue has increased by 3% to £9.658 billion. Profit before tax has been recorded as £570 million and £1.103 billion in the second quarter and half-year to September respectively, up by 15% and 17% respectively.
Ian Livingston, CEO of BT Ireland, comments that investment is the key to success and jibes at other telecommunications operators who are reluctant in this regard,
"We expect to continue to offset the economic headwinds through improved customer service and processes, better efficiency, and investment in the future of the business. This strategy and our financial results allow us to invest when others are merely talking about it".
Livingston also stated that he expects his company to accommodate two-thirds of all premises in the UK with fibre broadband by the end of 2014 – one year earlier than planned – and more than 90% of the population by 2016/2017.
Meanwhile, UPC are reporting an increase of 32,000 broadband subscribers in the third-quarter of this year, now standing at 241,400 broadband subscribers in total in the Republic of Ireland. 87% of subscribers based in urban areas can receive broadband of up to 30Mbps and 60% can receive broadband of up to 100Mbps. Statistics for more rural areas have not been reported and would likely paint a very different picture.