While simultaneously helping startups to scale, Momentum, Pakistan's leading tech conference, is going through its own scaling process, making this year's event even more engaging than ever before.
"This year it is all about corporate innovation and the technologies that will help startups and SMEs to scale"
For the third edition of the Momentum Tech Conference, Co-Founder Amir Jafri tells The Sociable that there will be two main themes taking place at the Pearl Continental Hotel from April 30 – May 1 in the sprawling city of Karachi.
"This year it is all about corporate innovation and what are the technologies that will help startups and SMEs to scale," said Jafri.
"We invited Facebook, Google, Amazon, Microsoft, and others to make this platform as big as possible," he added.
Read More: Over 15K attendees slated for Pakistan's leading startup conference: Momentum
Founded by brothers Amirand Asif Jafri, Momentum is a global startup community designed to educate, inspire and connect Pakistani entrepreneurs who work on innovative and disruptive technologies to create the knowledge economy to drive Pakistan's growth over the coming decade.
Corporate Innovation at Momentum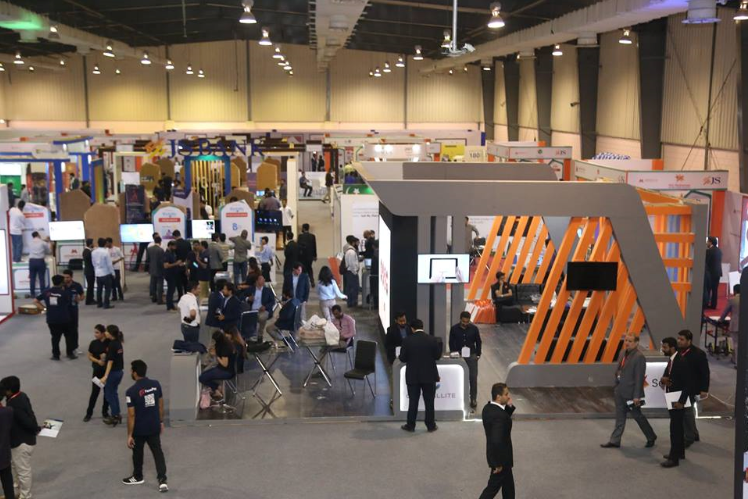 As Corporate Innovation will be a major theme at Momentum 2019, representatives from some of the biggest names in tech will be in attendance.
Just today, ProPakistani reported that "Facebook and Pakistan's Ministry of Information Technology along with the National Technology Fund (Ignite) launched the first Facebook Innovation Lab located in the National Incubation Centre (NIC) at the Lahore University of Management Sciences (LUMS)."
All of the institutions mentioned above are no strangers to the Momentum scene, and the announcement provides more evidence that the world of big tech is taking notice of what Pakistan has to offer.
"Augmented Reality (AR), Virtual Reality (VR) and Artificial Intelligence are rapidly expanding and will be major sectors of the future. Ignite's partnership with Facebook, one of the world's leading AR/VR development platforms, will help launch this crucial 4IR technology in Pakistan in a big way," said Ignite CEO Yusuf Hussain via ProPakistani.
Last year at Momentum, Hussain highlighted the importance of education as a launchpad for innovation, saying:
"At our universities we need to align the curriculum with market needs," he said at the time, adding, "at Ignite we are not just looking at startups, but we are looking at the value chain of innovation, and that value chain starts at school."
Read More: The Pakistani entrepreneurial ecosystem, an inside glimpse
'Get It Done'
This year, Momentum has a key theme of "Get It Done," so there will be a lot of engaging discussions, from funneling activities to identifying roadblocks and maximizing economic benefits for everyone, and more.
With this mantra, Momentum 2019 will adddress the greatest challenges of Corporate Innovation in the workplace by offering workshops and trainings by the best global trainers and thought leaders.
Another major area of innovation that Momentum is looking to leverage is fintech.
Fintech in Pakistan is becoming well-established, and the transformations taking place in cities like Karachi, Islamabad, and Lahore have spearheaded a new ecosystem that is united in a common goal for the benefit of Pakistan.
According to the Winter 2018 edition of The Lahore Journal of Economics, "Pakistan is an emerging market for fintech, with increasing facilitation for digital payments, widespread internet and smartphone penetration, consumer preferences for social media and booming online commerce. Also, the State Bank of Pakistan provides sound regulations, which act as a platform for fintech growth."
This year at Momentum, "Get It Done" will be carried over to a fintech hackathon to spearhead innovation in this area.
Pakistani Entrepreneurial Ecosystem
The tech and startup scene in Pakistan is one that combines home-grown ingenuity with thousands of Pakistani entrepreneurs who studied and developed their own companies abroad and who are now returning home, bringing all of their knowledge and experience towards hyper-revolutionizing innovation at home.
Read More: Pakistan ascending: the tech and startup ecosystem is a united vision
During last year's electrically-charged atmosphere at Momentum I spoke with CEOs who gave up their high-paying jobs to join the government in order to implement policy change from within. Others are returning from Europe, Australia, and the United States after 10 years.
An incredible passion unites them all, and there were no signs of ego in the building. Every talk, every panel discussion, every startup pitch was not concentrated on founder personality nor money, but rather all towards building not only local solutions, but scalable ones to bring them onto the global stage.
Since the launch of Pakistan's first and largest incubator, Plan 9, in 2012, the startup scene has been slowly rumbling, and now it is reaching a tipping a point.
Other incubators, accelerators, and universities quickly followed suit and now they are popping up everywhere. These include the National Incubation Centre (NIC), 10xC, the Technology Incubation Centre through the National University of Science and Technology (NUST), TechValley, and MUET, to name a few.
Momentum is the first ever aggregated platform of startups, mentors and advisors , incubators and accelerators, academics, mobile network operators, financial institutions, technology companies and investors in Pakistan.