The Sociable catches up with Isaac Kassin, co-Founder of Exeq, who talks about how he set out to disrupt the antiquated banking industry.
Mr. Kassin, a millennial himself, understands that 21st century banking needs a shake-up to combine modern technology with the needs of today's personal finance.
What motivates you to produce high quality services for your customers and what has been their feedback towards your company or towards you as co-Founder?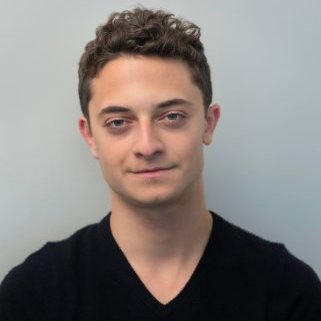 I myself am a millennial in need of these services. As a generation, millennials statistically have the fewest savings accounts and more than 70% of Americans having less than $1,000 in savings. What does this mean? Approximately 50% of millennials live paycheck to paycheck, 75% of college graduates have prolonged student debt, and perhaps most concerning, 60% will see on average a 13-year delay in their retirement date. That 13-year delay is added on top of recent Social Security Administration reports claiming millennials may only receive 75% of their Social Security benefits when they do retire, while they keep paying 100% of their social security dues.
A group of data and design driven individuals, our team made sure to constantly engage our target users throughout the development process to ensure that we were creating a product with intuitive usability and design that consumers would enjoy and understand.
How does Exeq help to serve the social side of tech?
Everyone remembers the 2008 financial crisis. However, no one remembers it just quite like millennials. The millennial generation, individuals aged 18-30, is the first with a true vision for banking democratization. They're the generation that has lived through and seen first-hand how banks, which tried to profit off of faulty financial products, sold to people who couldn't afford them and accepted federal funding to prevent their doors from closing. So this is the generation that is ready to disrupt the archaic banking sector.
The question is simple. Why, in essence, would we want banking institutions that lack transparency, offer expensive basic banking utilities, and leave out masses from wealth management services because they are not rich enough to profit from? Especially when these utilities are becoming increasingly more available from the devices we carry around all day? Why, would we want to pad the wallets of the same people who put our friends and loved ones in a situation of discomfort less than ten years ago? When as a generation, 70% of millennials have less than $1000 in savings, or no savings at all, it's becoming more and more clear that financial inclusion and strong financial guidance are needed more than ever. In fact, it is a social cause.
Just like the everyday individual has access to health and education he should have access to tools that help him improve his financial health and achieve his goals. We are here to democratize these important, valuable, and deserved tools.
Does your professional background co-Founder qualify you as a leader in your industry? How?
Having worked in financial technology for the past year, I have researched the expectations people have towards managing their finances. After speaking with more than 400 individuals ages 18 to 30 through fieldwork conversations, surveys and in-depth focus groups for my startup, I gathered data on millennial attitudes towards banks, and the products and services that may come together to form the banking experience of the future. Though this data is not yet published, responses from participants about banks serving as "financial guides" included ideas such as, "My bank should give me personal attention and help me avoid unhealthy financial habits instead of profiting from my mistakes," and "My bank should guide me on how much to save per month given my current financial goals and fears."
Does your product, service, or background fit in to an overall trend? How?
Yes. Traditional banks don't have the motivation to cater to millennials because their business models are still highly profitable; so startups are filling this gap. Thus, the future bank in trending is one that provides a personalized banking experience with products presented and implemented digitally. This will allow banks to consider your financial goals and fears, and warn you about unhealthy financial habits, guiding you to financial success. Technology will democratize the banking tools unavailable to the youth and the masses, currently available only to the very few who can afford them.
Can you discuss what sets you apart from your competitors and what is the overall goal of your company with regards to the customers you provide goods/services for?
Unfortunately, banking and personal finance, super important elements in our lives, are the least integrated and personalized when it comes to their technology. You need a one app for budgeting and another for investing. In addition, banks typically provide impersonal, clunky, inefficient applications. They don't really understand our spending habits. They don't ask about our personal goals and fears. This makes banking and personal finance confusing and inconvenient.
Tech competitors include – Mint (mint.com) – Cashflow, Budgeting. No Savings, Investing. Digit (digit.co) – Savings. No Cashflow, Budgeting, Investing. Simple (simple.com) – Cashflow, Budgeting, Savings Accounts. No investing.
There is no one-stop-shop experience for the young generation that guides them towards financial health. Exeq fills this void through helping users budget through categorized spending and personal alerts, save through automated goal-based savings accounts, and invest using sector themed ETF portfolios.