More .IE domains were registered in Ireland in the first five months of 2011 than during the same periods over the past nine years, according to data available on the .IE domain registry website.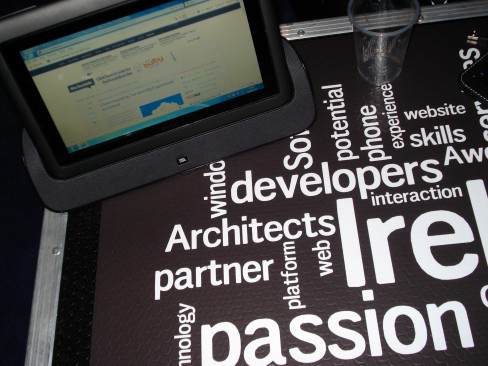 Some 17,407 .IE domains were registered between January and May 2011; this is 8% more than in the same period in 2010 (when 16,002 domains were registered) and 543% more than during the same period in 2003.
The number of .IE domains has increased dramatically since the beginning of the recession in 2008.  The first five months of 2008 saw 15,738 registered domains, an increase of 31% on the same period the year before (11,981).  In total the first five months of each of the recession years of 2008 to 2011 have seen a steady growth, save for 2009/2010 when only 58 fewer domains were registered.
The graph above shows the increase in .IE registrations for each quarter since 2003.
| | |
| --- | --- |
| Year (January – May) | Registrations |
| 2011 | 17,407 |
| 2010 | 16,002 |
| 2009 | 16,060 |
| 2008 | 15,738 |
| 2007 | 11,981 |
| 2006 | 9,565 |
| 2005 | 6,222 |
| 2004 | 4,762 |
| 2003 | 3,200 |
Looking at the number of domain registrations since before the recession, 2007, and now, 2011, there has been a 45% increase in the number of .IE registrations in the same January-May period.
Managing Director of webhosting company Blacknight, Michele Neylon (@mneylon), said that this trend in greater registrations of .IE domains has been replicated across a number of other domains.  His observations would seem to be confirmed by the recent moves by the domain registration authority to open domain naming structure as well as the recent success of the .co domain.
Due to the strict guidelines required in registering a .IE domain the data would also seem to confirm anecdotal evidence of a strong buoyancy in the Irish digital and online sector.  The strength was on show in the recent Dublin Web Summit, which gathered over 1,000, attendees, making it the largest web conference in the British Isles.  However, Neylon warns that while the sector may be doing well it is not "recession proof" as some attendees suggested.
This increase in the number of .IE domains comes in spite of additional requirements users need to go through to obtain a .IE domain.  Neylon says, "There are a wide variety of global domain extensions and with the launch of new TLDs within the next 12 to 24 months the choice will become even wider. Unfortunately .IE domains are overly restrictive to register, while you can register pretty much anything you want in other extensions such as .ME, .EU, .CO etc."
Unlike .COM, .NET, .CO domains which are available on a first-come-first-serve basis people or companies or individuals wishing to register a .IE domain must demonstrate "a real and substantive connection with Ireland."
We requested comments from iedr on the story.