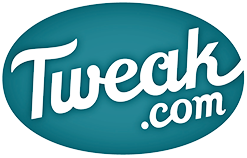 Serial entrepreneur Jerry Kennelly has been awarded the 2011 Overall Dot IE Net Visionary Award for his latest start-up Tweak.com (@Livetweak).
The Kerry-based Tweak allows users and businesses to design and create customisable press advertising and marketing material online. This is the latest in a long line of prestigious awards earned by Kennelly during his career.  His previous start-ups, Stockbyte and Stockdisc, were sold to Getty Images for $135 million.
Speaking about this year's awards Joan Mulvihill, CEO of the Irish Internet Association said, "All of the winning businesses have proven their commitment to excellence in this fast-paced and dynamic sector. Unlike any other awards, all those shortlisted were voted winners by their peers showing the best spirit of competition, community and collaboration."
David Curtin, the CEO of IE Domain Registry, which was the main sponsor of this year's awards described the winning companies and individuals as the "best of the best" of the industry in Ireland.
Along with the top prize, there were 14 other categories in the 2011 awards, including five new accolades. This year's winners range from digital start-ups, to rookies, to more traditional businesses.
First up were McCabes Pharmacy, which won the Best Breakthrough Brink to Click Award. This award recognises an 'offline' business that has made significant moves online.
The Best Cloud Service Award went to SortMyBooks (linkedin | @sortmybooks), for their a cloud based accounting software.
Best in Digital Marketing award went to the two year old Bua Marketing (Facebook | @aoifep | LinkedIn), who have previously been nominated for an Irish Social Media award.
Best Mobile App Developer went to FURIOUS TRIBE (@furioustribe | LinkedIn), who's clients include RTÉ, Davy Stockbrokers, Barry's Tea, Axa Life Europe, and TV3.
Best Online Trader was won by the Wexford-based Rainbusters (@rainbusters), who specialise in creating rainware for kids.
The hotly contested Best Rookie Award was taken by Limerick's Coder Dojo/Disruptive Developments Limited, a not-for profit coding club.
The Best Open Data Initiative was won by Inventorium's Open Data 18 Hour Challenge (@ndrc_i2i | Facebook | LinkedIn).
Best use of Social Media was won by Conor Lynch's SocialMedia.ie (@socialmedia_ie | Facebook ) social media marketing agency.
Best Web Design was taken by the digital agency Arekibo Digital (Facebook | @arekibo | LinkedIn).
Best Web Developer was won by Dovetail a custom software development company.
The eGovernment Award went to The Arts Council/ An Chomhairle Ealíon (@artscouncilhelp), the Irish government's arts funding agency.
The Innovation Award was won by Kerry's FEXCO Tax Free Limited (Facebook | @Shoptaxfree) which helps visitors to Ireland shop tax free.
Learnpipe (Facebook | @learnpipe | LinkedIn) won the Internet Start-up Award for their website which helps people find the best third level institution to attend.
The Social Contribution Award went to ReachOut.com's Inspire Ireland (Facebook | @ReachOutIRL) which helps people in distress connect to peers.
Those were the winners on the night, click here to see a full list of nominees, sponsors, and categories.