The speed with which the technology sector is expanding in Brazil attests to the fact that this is one of the hottest markets in the economy and that it still has plenty of room to keep up the pace of growth.
It is a silent technological revolution that produces subtle changes that gradually become rooted in our daily lives. Ordering a meal, booking transportation, or making a banking transaction are tasks that can be executed with just a few clicks on a mobile phone. In the field of communication, technology has been able to eliminate borders, bringing people from different countries and continents closer together in the same virtual environment.
According to projections by IDC Brazil, a market intelligence consultancy in the IT and telecommunications industry, the sector as a whole is expected to grow 5% in 2023, moving around USD $80 billion for the year.
But, to make the gears of this massive market turn, qualified labor is needed and in Brazil, positive market numbers give way to worrying tech workforce statistics.
Projections carried out by the Association of Information Technology and Communication Companies (Brasscom), say that the sector will need to fill 797,000 jobs by 2025 but only 53,000 professionals are trained in the country each year, meaning that if this pace is maintained, the Brazilian technology sector will reach 2025 with a deficit of 532,000 professionals.
Amidst this vast array of opportunities and open gaps, alt.bank, a fintech founded by British entrepreneur Brad Liebman and headquartered in São Paulo, is working on a solution to the labor shortage.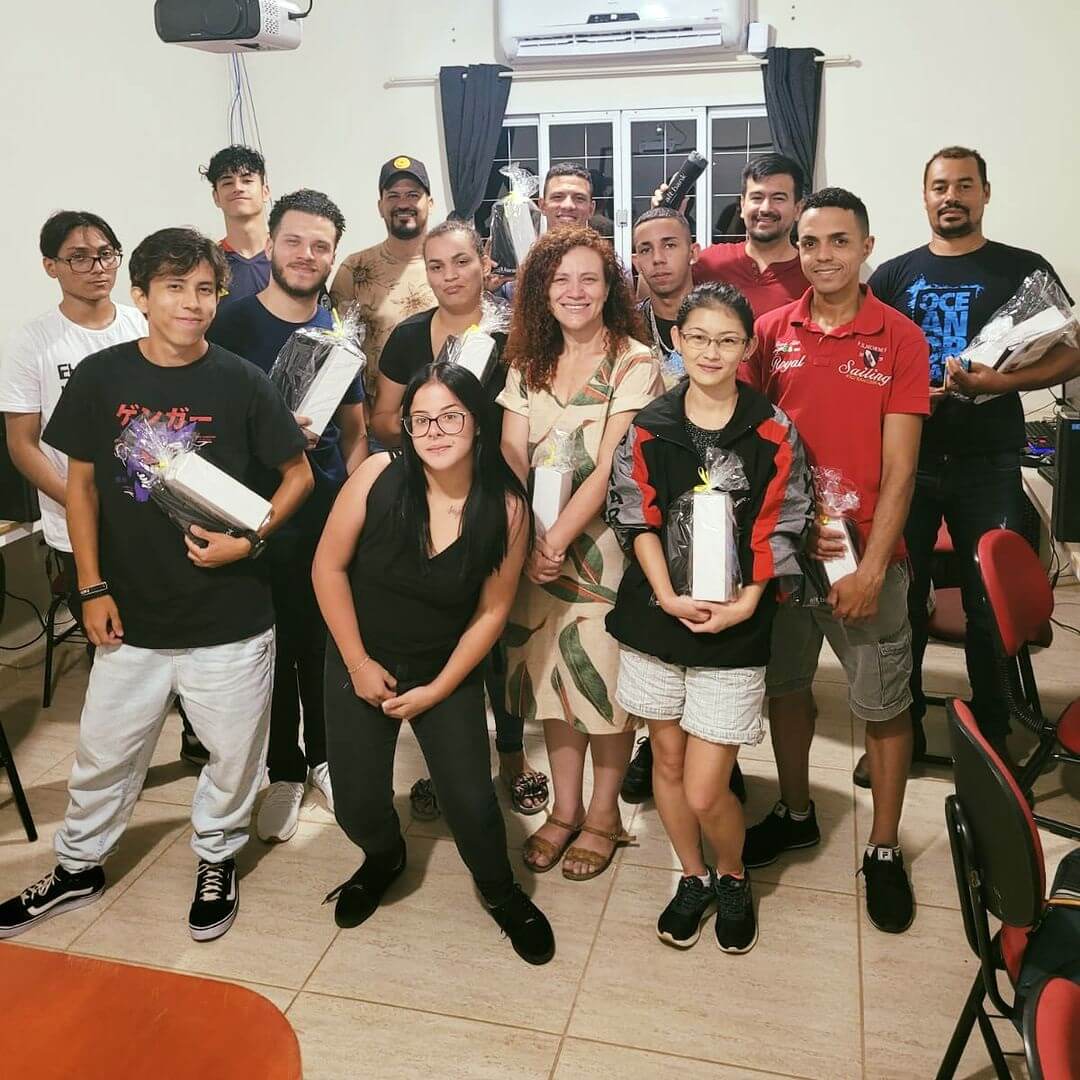 Through its "Hack the Favela" project, the company began offering a free digital programming course to residents of disadvantaged communities in the city of São Carlos, in the interior of the state of São Paulo, where the fintech has offices.
To better understand the project, Latin America Reports spoke with Fabio Silva, COO of alt.bank in Brazil. He said classes began in February and will run through December. The first course cohort consists of 20 students between the ages of 17 and 45, who all share some level of social vulnerability.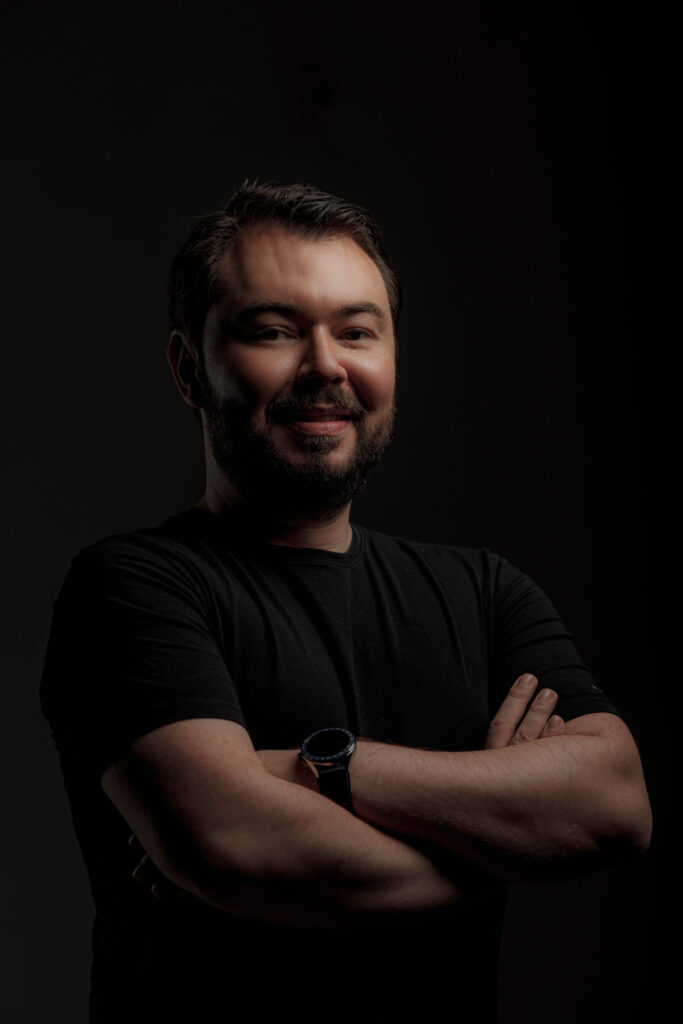 "We realized that we needed to take action and help train these professionals, not only to meet our internal demand for finding technology professionals but also to bring diversity within this specific area. As a company with a strong social mission, it was natural for us to not accept not finding the quantity we wanted, but rather participate in the solution," said Silva.
The student recruitment was done in partnership with an NGO that develops social projects in São Carlos. Silva explained that all the course content was designed by members of alt.bank's team and the classes are also taught by seven professionals who are part of the technology team of novücard, the VISA credit card issued by the fintech company.
The expectation is that at the end of the course, the students will be able to work professionally in the field, as developers of novücard or even at competing companies.
"Our intention is to take advantage of and offer opportunities to those who stand out. For those whom we are not able to absorb, we are interested in placing them in the market. We work closely with some recruitment consultancies and then make these people available to those consultancies to relocate them to other companies," said Silva.
Launched in July 2022, novücard has rapidly gained ground in Brazil, averaging 100,000 new customers per month. The company said it plans to end 2023 with 2 million active users.
"There are more than 50 million Brazilians who don't have a credit card. So we have a very prosperous path to follow here," said Silva.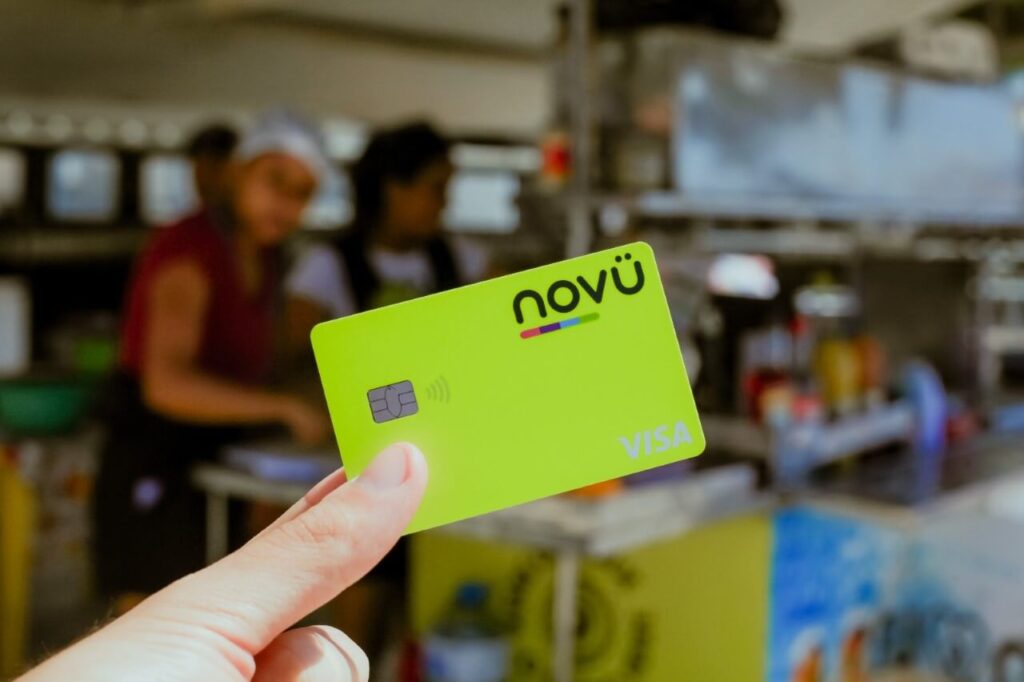 In addition to business prosperity, one of alt.bank's goals is to continue the Hack the Favela project, after the formation of its first class. There are studies to increase the number of vacancies for new students, expand classes to other cities, and diversify the content taught in the classroom, offering courses in UX design and other technology areas.
"We should probably expand to other classes and formations in about six months," explained Silva.
The executive says that the program was carefully developed by alt.bank over almost a year and that it has the potential to transform people's lives.
"These are people who are really seeing this as an opportunity for a life change," he said. "Add to that the fact that some of them are already of a certain age and they have an additional drive to take this training very seriously, understanding the opportunity they will have at the end of it."
This article was originally published by Thiago Silva on Brazil Reports