When you work remotely, having the freedom to travel is a big part of the appeal for many. Colombia is a popular destination on the circuit and the recent introduction of a digital nomad visa is likely to boost its appeal further. But sometimes, connectivity and internet access can be a problem, especially in locations that are slightly off the beaten track.
Let's explore why digital nomads are drawn to Colombia, what the digital nomad visa offers and which locations offer the most reliable internet connections.
Why digital nomads are drawn to Colombia
Colombia is known as one of the most biodiverse countries in the world, with incredible landscapes, such as the Sierra Nevada and Andes mountain ranges. This country is also home to several iconic nature reserves including Tayrona National Park and Chiribiquete National Park, considered World Heritage by Unesco.
And the country also offers plenty of cultural attractions too. Barranquilla, a city on the northern coast, hosts the second largest carnival in the world (after Rio de Janiero, Brazil) and travelers can also enjoy a number of festivals throughout the year, including "Feria de Cali" and "Feria de las Flores" in Medellín.
The cost of living is typically low compared to other countries in South America, the official currency is the Colombian Peso (COP), and the average monthly living costs for an individual is about USD $800, adding to the attraction for many international workers.
So, it comes as no surprise that Colombia is a big tourist destination, attracting 3.5 million tourists in 2022. Most travelers enter on a tourist visa that offers three months on arrival with the option to extend your stay for a further three months once in the country. However, this visa is meant for leisure purposes and doesn't properly support those wishing to work remotely in the country. While other visas are available, they're often time consuming and complicated to obtain.
For this reason Colombia has been issuing new regulations in order to improve communication and make the application process more welcoming to remote workers and digital nomads who wish to stay in the country for a longer period.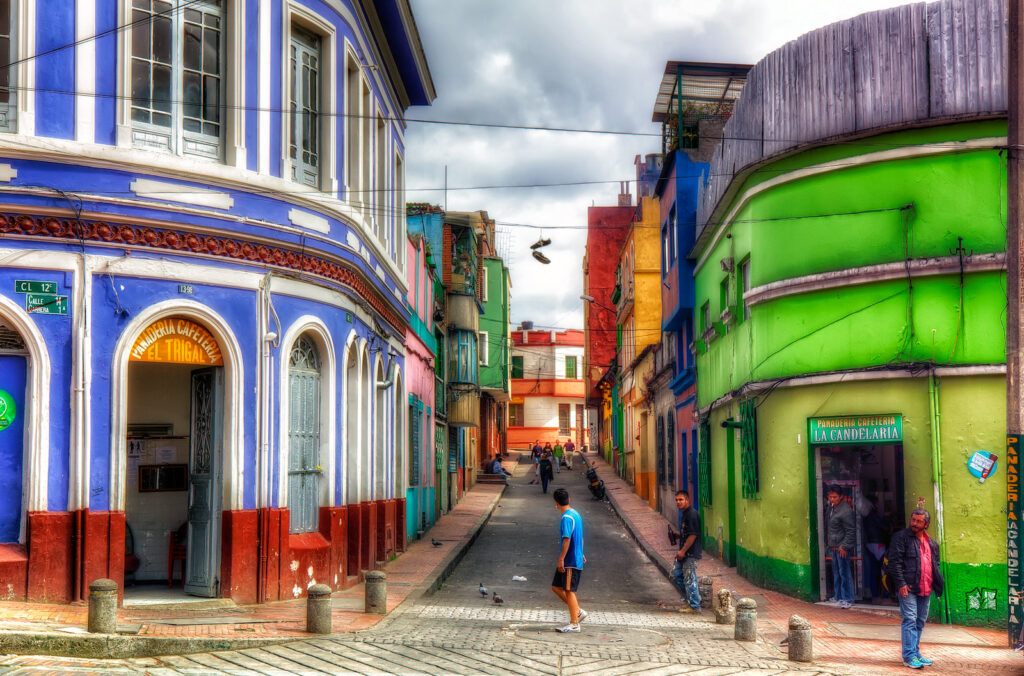 The Launch of the Digital Nomad Visa
After a long legislative process, Colombia launched its Digital Nomad Visa in 2023. The new visa will allow foreigners to live in the country for 24 months and access a state ID known as "Cedula de Extranjeria" which is needed to access many services in the country. Without this ID it can be difficult to obtain a cellular phone service contract or rent an apartment to name a couple of examples.
The proposal was presented by Ilana Milkes, the CEO of Tech World, at the last Mobile World Congress, after two years of working on it alongside the government agency, Procolombia. This represents a massive step for the country, considering the growing tech scene in major cities like Bogotá and Medellín and digital nomads' preferences of having Colombia as one of their moving options.
The initiative is expected to facilitate the arrival of at least 45,000 digital nomads to the country in the first 18 months. However, considering the visa targets remote workers who need optimal internet speeds, how does Colombia fare when it comes to reliable connectivity?
Colombia's connectivity: Stats and facts
According to several surveys, the South American region has been expanding its internet penetration, coming in fifth behind North America. Additionally, Colombia is currently in the fourth position of fastest growing internet right after Argentina, Mexico, and Brazil.
Colombia now counts over 39.34 million internet users, and its internet penetration was at 75.7% at the beginning of 2023. The country is also improving its Network Readiness Index faster than the world average due to initiatives from Colombia's Ministry of Information and Communication Technologies (MinTic).
So, while Colombia's connectivity rates are slightly behind some of its close neighbors in Latin America, its government's various development initiatives to improve internet connectivity may be paying off with internet penetration increasing steadily for the past three years.
Regional internet providers and coverage across Colombia
The country has a fixed broadband speed offering a minimum of 25 Mbps downstream and 5 Mbps upstream. In addition, internet providers offer fiber-optic internet as an option and mobile broadband speeds of up to 4G. As for the internet provider options available for digital nomads in Colombia, the four, main providers offering the following speeds, according to speedtest.net:
Movistar with the fastest median download speed at 141.32 Mbps
ETB with a download speed of 74.47Mbps
Claro with a download speed of 88.86Mbps
Tigo with a download speed of 75.88
While these speeds are the average, they do vary from region to region across Colombia. Let's take a closer look at how some of the most popular cities across the country fare with their fixed broadband speeds.
Larger cities:
Bogotá: 51.92 Mbps
Medellín: 46.9 Mbps
Cali: 51.18 Mbps
Bucaramanga: 52.81 Mbps
Smaller cities:
Santa Marta: 36.77 Mbps
Villavicencio: 42.52 Mbps
Sincelejo: 33.53 Mbps
Montería: 32.79 Mbps
With this data it's clear that Colombia offers many reliable places to work from for the growing number of digital nomads. But what about those who want to get away from the cities?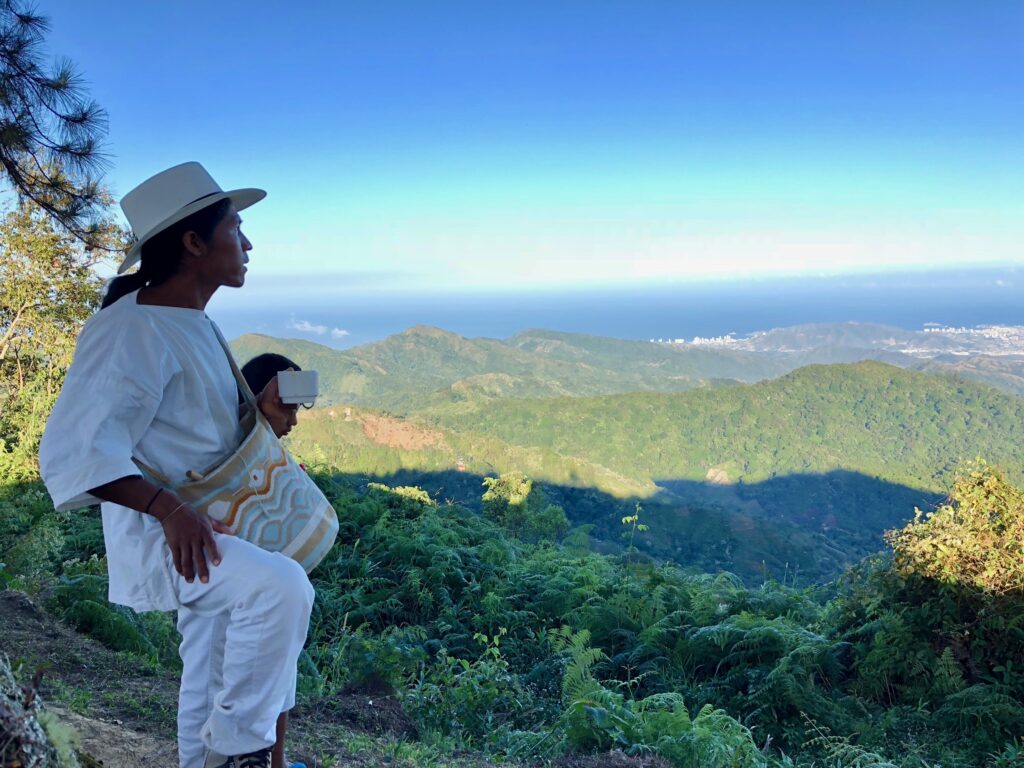 Working reliably in rural Colombia
As mentioned, the country has a lot to offer in terms of places to visit; beaches, jungles, mountains and vast, lush plains are some of Colombia's biggest attractions. Major Colombian cities have a lot to offer, but many digital nomads often begin to look outside the city after a while of living in the country. Here, connectivity becomes even more important to consider.
If you're hoping to work remotely from one of Colombia's many natural beauty spots it's important to be aware that Wifi coverage may not be as reliable so you can plan accordingly. For example, if you head just outside of the cities of Medellín or Santa Marta to little mountain getaways like Guatapé or Minca, then connectivity can quickly become harder to guarantee, despite their close proximity to the cities.
Equally, there are many rural locations that are popular with nomads such as Salento, Salamina, Villa de Leyva, and Valle del Cocora that are likely to have slower internet speeds.
While Wifi is standard in hotels or hostels, it's advisable to have the back-up of a local network provider if you're planning to work remotely in rural Colombia. Movistar may offer the fastest speeds in urban areas but its coverage in rural areas is limited. If you're planning to use your mobile network to support your connectivity, then Claro is a safer bet, offering coverage across more rural locations.
The rise of fiber optic and 5G across Colombia
Looking ahead, Colombia already has the most extensive fiber optic network in South America, and is on its way to offer fiber optic broadband to 4 million homes and businesses by the end of 2023.
As for the future of mobile services, Colombia is still in the process of adopting 5G 5G mobile networks. Once in place, 5G coverage will drastically improve internet coverage in rural areas and is noted as a top priority for MinTec going forward.
Overall, the launch of Colombia's new digital nomad visa is likely to attract many more remote workers to the country. While big cities offer internationally competitive internet speeds, these rates aren't guaranteed across the entire country. Yet with a little forward planning and knowledge on Colombia's network coverage it's possible to work remotely without issue.
This article was originally published by Stefania Troncoso on Latin America Reports, an Espacio partner publication.