The Web 3.0 market is set to be worth $3.9 billion by 2030, making it a profitable gamble for the entertainment industry at large. Web 3.0's usage of the blockchain as a decentralized approach gives autonomy to users, allowing them to protect their data while receiving a personalized experience.
It's through these advantageous features that Disctopia, a podcast, music, and audiobook streaming platform, will host Jet Magazine's digital return with a Web 3.0 mobile application that enhances audience engagement and user experience, the company announced this week.
One of Disctopia's biggest benefits is its patented True Play engagement technology. It reports daily listeners and downloads while calculating metrics like total plays in a time period, geographic location, and user engagement retention. The streaming service offers this feature via their Enterprise tier, where they build a tailor-made platform for media companies to distribute their content and follow their audience's preferences with precise data points.
Jet's announcement of its digital debut follows the iconic black culture magazine's relaunch nine years after its last print release. For many years, the publication reported on historical moments like the Civil Rights movement and spotlighted the black community's favorite stars, from Eartha Kitt and Diana Ross to Halle Berry and Beyoncé. This new era for Jet is all about building a modern and immersive experience for long-time fans and an opportunity to expand its audience to younger generations.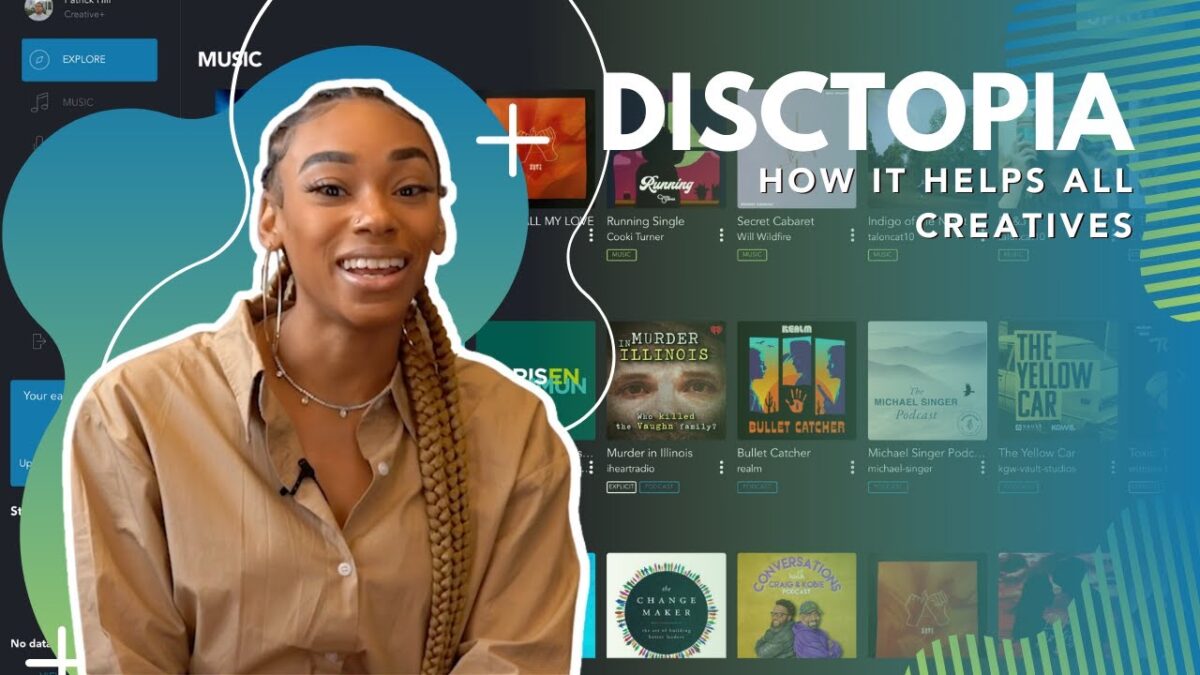 The magazine will leverage the Disctopia-built digital platform to post news articles, journalistic pieces, interviews, videos, podcasts, and eventually, TV shows, movies, and sell merchandise. The mobile app will make smarter content suggestions based on user preferences via True Play metrics, placing the audience front and center to become their go-to source for news and entertainment. These new efforts will help Jet regain its place as a prominent magazine that highlights the best stories in the African-American community.
Of this partnership, Patrick Hill, Founder and CEO of Disctopia, said, "Our True Play engagement patent allows Jet to know their audience from up close and deliver exactly the content they're looking for," and added, "We're happy to see that Jet is back because it used to be the pulse of the community, and this new app will surely put them back in that position."
Daylon Goff, President of JET Media, also said, "This feels like the right time for Jet to come back to empower the black community just like it did in the past. Choosing the best technology was the only logical path to relaunch, catch up with trends, and set new ones."
But this isn't it for Jet Magazine. In the future, Jet and parent company EBONY Media are looking into implementing more Web 3.0 features, like their own platform engagement reward system called "Moneta," offering the exclusive audience premier content and integrating wallets for users to receive rewards.
Web 3.0 is democratizing access to data and the internet like no other wave of the world wide web has done before. This ensures immersive experiences are highly accessible to everyone with only a device and a WiFi connection; enabling media companies like Jet to reach uncharted territories.
The publication's return with Web 3.0 demonstrates they've taken the industry's pulse, know what their audience wants, and are ready to come back stronger than ever.
Disclosure: This article mentions a client of an Espacio portfolio company.