From the cute to the irreverent the Irish have a broad taste when it comes to what we watch on YouTube, although one thing is clear: we like our comedy – especially if it's Irish.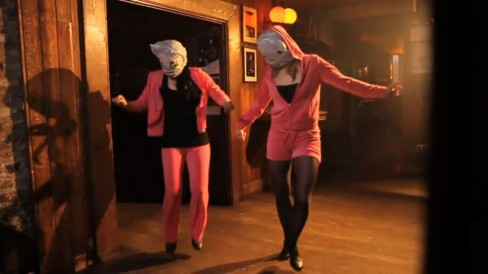 Today YouTube released its list of the top five most watched videos of 2011 in Ireland and it reveals that this year we watched chatting babies, talking dogs, Damo & Ivor, and the music of Dead Cat Bounce and The Rubberbandits.
Three of the top five videos watched in Ireland are Irish and all of these are comedic.  RTÉ, and especially The Republic of Telly, have a lot to celebrate, with two videos in the top five: Damo & Ivor: Hangovers at number two and Dead Cat Bounce: Rugby at number five.  The Rubberbandits, another Republic of Telly favourite, also make the list at number three.
The Irish language makes it onto the list with The Rubberbandits' I wanna fight your father making it the most watched video as Gaeilge in 2011.
Ireland's most watched YouTube videos of 2011 were;
Globally Rebecca Black's Friday was the most watched video in 2011.  Ultimate Dog Tease, which was the most watched video in Ireland this year, was the second most watched video globally.  Talking Twin Babies: PART 2 was the fourth most watched video in Ireland and the world.
1. Ultimate Dog Tease

2. Damo & Ivor: Hangovers

3. Rubberbandits, I wanna fight your father (As Gaeilge)

4. Talking Twin Babies – PART 2 – OFFICIAL VIDEO

5. Dead Cat Bounce – Rugby