Got plans for the month of May? Cancel them; you'll be too busy playing these instead.
There's nothing worse than a summer of sequels, right? Erh, wrong, summer 2012 is getting off to a great start, with the release of two sequels to classic game.  The games are of course Diablo 3 and Max Payne 3, both modern classics in their own right.
Few games are as highly anticipated, not to mention as unexpected, as Diablo 3; many fans  thought they might never see its release. So, 12 years after the release of Diablo 2 (to be fair we didn't have the 14 year wait we had with Duke Nukem Forever) and 16 years after the release of the original the day is close at hand that we'll get our grubby mitts on number three. We'll just have to wait until May 15th to be exact.
So what should we expect from the latest addition to the Diablo family?
In the game's universe we can expect Diablo 3 to be extremely dark and gritty where good and evil are quite real. The human realm of Sanctuary is under siege by the legions of evil and it's up to the player (and friends) to discover just what is happening in the world, given that signs from ancient prophecies have been sighted and evil seems to be returning.
In the real world we might have our own battles (mainly with the servers); Blizzard recently hosted an Open Beta weekend, with the purpose of stress testing their servers in preparation for the game's launch. The weekend saw the game's server being completed overwhelmed, with many people not even being able to login to try the beta.
With the game so close to being released many people have wondered just how demanding it will be on their computers. Thankfully, the requirements are not as high as many would have thought. Blizzard has always been very good at bringing their games to many varied systems, even those that could be described as out-dated by gaming standards.
Minimum Requirements (Windows)
Recommended Requirements (Windows)
Windows® XP/Vista/7 (latest service packs) with DX 9.0c
Windows® Vista/7 (latest service packs)
Intel Pentium® D 2.8 GHz or AMD Athlon™ 64 X2 4400+
ntel® Core 2 Duo 2.4 GHz or AMD Athlon™ 64 X2 5600+ 2.8 GHz
2 GB RAM
NVIDIA® GeForce® 7800 GT or ATI Radeon™ X1950 Pro or better
INVIDIA® GeForce® 260 or ATI Radeon™ HD 4870 or better
1 GB RAM (XP), 1.5 GB (Vista/7)
12 GB available HD space
DVD-ROM (required for retail disc versions only)
Broadband Internet connection
1024×748 minimum resolution
| | |
| --- | --- |
| Minimum Requirements (Mac) | Recommended Requirements (Mac) |
| Mac® OS X 10.6.8, 10.7.x or newer | Mac® OS X 10.7.x or newer |
| Intel® Core 2 Duo | Intel® Core 2 Duo |
| NVIDIA® GeForce® 8600M GT or ATI Radeon™ HD 2600 or better | NVIDIA® GeForce® GT 330M or ATI Radeon™ HD 4670 or better |
| 2 GB RAM | 2 GB RAM |
| 12 GB available HD space | |
| DVD-ROM (required for retail disc versions only) | |
| Broadband Internet connection | |
| 1024×768 minimum resolution | |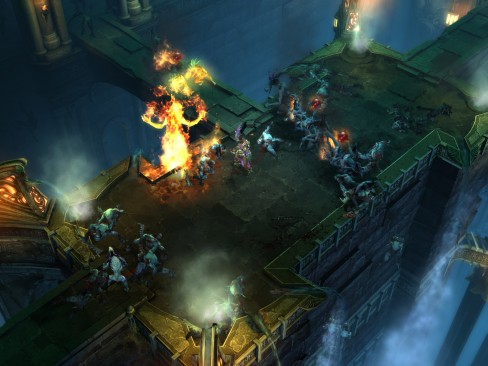 Looking at the specifications we can see that the game looks like it will function with systems nearly six years old. If we take a look at Blizzard's list of supported graphics cards we can see that even older cards are on the list.
I would however suggest that you take the recommended requirements as those needed to properly run the game. As in many cases the minimum are just not up to the task at hand. It is good that Blizzard have included the minimum needed resolution as well. If players are having performance issues they are able to lower the game's resolution, thereby increasing performance.
Please note that the game does require an always on internet connection, without it you will not be able to play. Even the single player is affected by this.
Max Payne 3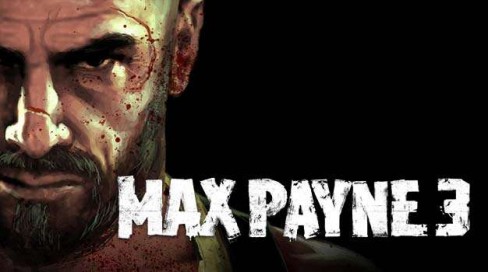 Max Payne was a fugitive DEA agent and former NYPD detective whose wife and new born daughter were killed in connection with one of his cases. After which he went undercover in the mob in an attempt to learn the truth about what happened. He later waged a personal war against crime, focussing on those responsible for his family's death.
Apart from being a lot of fun the game was also hugely quite successful, winning a BAFTA award. Number one was released in 2001, with a sequel two years later.  There was also the Mark Wahlberg and Mila Kunis film, but we won't mention that.
In Max Payne 3, the wounds from losing his family never healed. He's no longer a cop, but he is addicted to pain killers and nearly washed up. Max is in São Paulo, Brazil; where he takes a job projecting the family of Rodrigo Branco; a wealthy real estate mogul.
As one can expect nothing goes as planned and Max soon finds himself alone desperately trying to find the truth and fight his way out of it all.  Max also seems to look quite similar to Bruce Willis, although with a beard.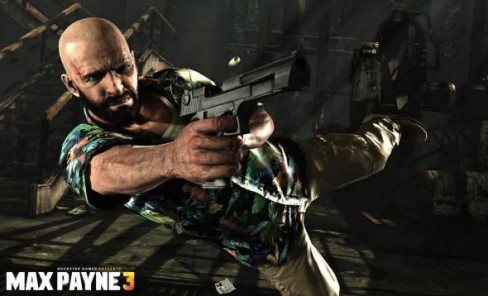 The game is set to be released on May 15th in North America and May 18th for Europe, with console players getting a nice head start on PC gamers. The PC version seems to be a little delayed, with the game coming to North America on the 29th of May and Europe on June 1st.
The PC version will support DirectX 11 effects out of the box including tessellation along with other graphical options. It seems this is the reason for the PC version's delay.
Looking at the PC's specifications it clearly looks like the game will be quite demanding when using DX 11 and tessellation.
OS: Windows 7 32/64-bit SP1, Vista 32/64-bit SP2, XP 32/64-bit SP3
CPU: Intel Dual Core 2.4GHz / Core i7-3930K 3.2GHz or AMD Dual Core 2.6GHz / FX8150 3.6GHz
RAM: 2GB / 16GB
GPU: 8600GT 512MB / GTX 680 2GB or HD 3400 512MB / HD 7970 3GB
Sound: 100% DirectX 9.0 compatible / Direct X 9.0 compatible with Dolby Digital Live
Storage: 35GB
The specifications are a mix between low and recommended, although I would be highly doubtful that a NVIDIA 8600GT or AMD HD 3400 would be able to properly run the game.
The system ram requirement also seems odd, 16GB is a vast amount of RAM, and given the game will most likely be 32-bit it won't be making use of nearly that much.
Unlike with my recommendation with Diablo 3, please take these recommended specifications with a pinch of salt, as some of them seem almost a tad too high.
Whether you're looking for a great RPG or a third-person-shooter you will most likely not be disappointed in picking up either of these next month.
Just make sure your PCs are up to the challenge for either of these, especially if you intend to run the games maxed out with all the graphical bells and whistles.