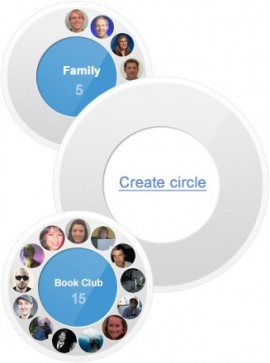 It's no secrets that the social networks such as Facebook, Twitter, and Google+ collect vast amounts of data on us. What we don't get to see very often is how this data is used and combined with other data to provide these sites with even more detailed information about us.
One way to see this data is to access the HTML5 database these social networks, and other sites, store on our computers.
With the latest release of HTML web developers have the option of creating a number of databases which are stored on our computers. These databases store information about our site preferences and customizations which can be quickly accessed by the site.
Exploring the Google+ local database
For example, the Google+ local database stores data about you and your contacts across 22 individual data-points. These databases contain information about who you email, what their various email addresses are (if they have more than one), their phone numbers, their Google+ IDs, as well as other pieces of data.
Some of this information is in this public domain but other pieces of data are not.
For example, one piece of data that we don't usually have access to is how Google sees our relationships to other users. Looking at the database, it appears that Google ranks how close we are (our affinity) to other Google Account users and provides Google+ with access to this data.
Your affinity to other users seems to be measured on a scale of 0 to 38, where 38 signifies a very strong degree of connection (probably based on the number of emails sent and received between yourself and the other user).
There also appears to be some unused columns in the database (at least for us, anyway), four of these are labelled "isFollowingMe"," iAmFollowing", "isMyContact", "isFavorite." For us, these are currently given a value of 0.
The sheer amount of data is also surprising – our local Google+ database contained information on 933 people, most of whom are not on Google+. Interestingly, what Google appears to do is to assign a specific Google ID for every email address sent to a Gmail account – this ID then forms the URL of the user's Google+ account if they sign up for the service.
Accessing Google's local database on your computer.
If you want to have a look at this data yourself you'll need Google Chrome. Using Chrome, log into your Google+ account as normal. Once the page has loaded press F12 on your keyboard.
This will open Chrome's Developer Toolbar at the bottom of the screen, which is typically used by web developers when building websites. On the bottom right-hand side of the screen click on the cog icon.

Next, under the section marked "User Agent", select Override User Agent and in the dropdown menu select "iPad – iOS5". This will fool the website to load the iPad version of the page. Just below this section select "Emulate touch events."
Once you've done this reload the page and select "Resources" (on the top left of the panel) then select "Databases" > [email protected] – where "your.gmail.address" is your own Gmail email address.
Finally click on the item listed as "Contacts18," this is your Google+ contacts database. This might take a long time to load but once it does you should have access to your local Google+ database.